The medical device field is expanding and evolving, as are the regulations that guide development. Products in a medical manufacturer's portfolio must deliver value and meet clinical needs. Ximedica has over 25 years of experience delivering innovative solutions that at the core, are patient-centric design.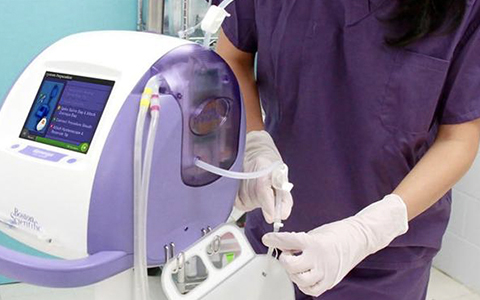 Our team of scientists, engineers, product managers, researchers and designers go beyond developing products; we help clients develop multi-generational portfolios. We partner with clients to understand their market and business challenges to ensure their success.
With a focus on innovative development of classified medical devices, we have the regulatory registrations and certifications, in-house knowledge, global suppliers and vertically integrated process in place to bring your medical device from concept to launch.
FDA Registered and ISO 13485:2016 Certified, our experience and expertise in navigating guidelines allows us to focus on human-centered design throughout the development process.
Our Expertise
Endoscopic devices

Laparoscopic tools

NOTES devices

Access devices

Surgical Robotics

Emergency care systems

Catheter Based Delivery Systems

Infusion systems

Clinical diagnostic devices

MHealth Devices and Wearable sensors

Medication Compliance Aids

Women's' Health Products

Respiratory therapy

Electrosurgical devices

Urologic ablation

Nerve stimulation

Blood management devices

Tissue securement devices

Ultrasound devices

Physician Assist devices

Dental products

Oral appliances

In-home rapid diagnostics

Women's health products

Remote monitoring

Diabetes care

Surgical adhesives

First aid & pain management