Bringing user-informed insights and human-centered design to medical, drug delivery and diagnostic devices.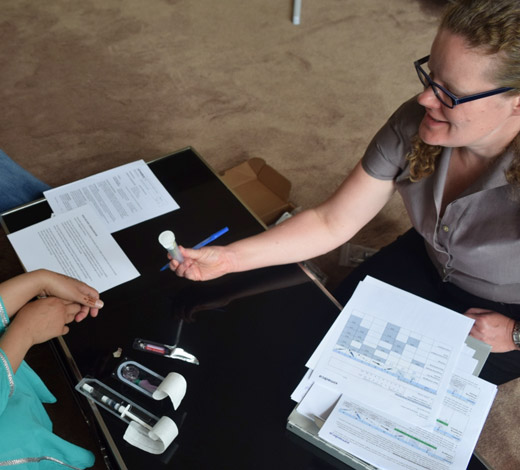 Our ethos is human-centered. From industrial design to human factors to design research, we look at the world through the eyes of the people who matter most – the people whose lives we are changing, the patients who benefit from the solutions we innovate.
Our in-depth understanding of the FDA guidance on human factors for medical devices and IEC-62366, carries our human-centered approach through the process with detailed documentation that meets the expectations of regulatory bodies.
Our Expertise
Concept Generation
Front-End Innovation
In-Depth Interviews
Contextual Inquiry/Clinical Observations
Market Analysis
Value Proposition Research
Design Strategy
Product Renderings
Appearance Models
Participatory Design
Heuristic Evaluations
Concept Feedback Sessions
Packaging Design
Rapid Prototyping
Storyboarding
Instructions for Use (IFU) Design
Application of Anthropometric Data
CAD Surface Modeling
Gap Analysis for Human Factors Standards Compliance
Use-Related Risk Analysis
Human Factors Remediation
Human Factors Formative Evaluations
Human Factors Validation Studies
Human Factors Engineering/Usability Engineering Report