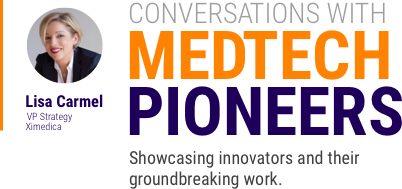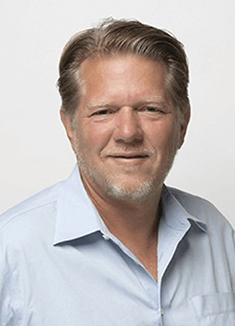 Vol. 5 • Nov 3, 2020
Successfully Ipo'ing During a Pandemic
Vince Burgess, President and CEO of Acutus Medical
Vince Burgess is the President and CEO Acutus Medical, a Carlsbad, California-based company (Nasdaq: AFIB) which has developed a broad portfolio of highly differentiated electrophysiology products and a complete solution for catheter-based treatment of cardiac arrhythmias. Vince and his team successfully navigated an IPO during the pandemic, raising aggregate gross proceeds of $182.6M on August 20, 2020. Given the shifting uncertainty of COVID19 and the difficult investment climate, I was intrigued to learn more about Vince's IPO experience and recommendations for leaning in and driving progress in this challenging new reality.
What brought you to Acutus Medical?
I came across Acutus in 2012 when I was a venture partner at Orbimed and looking at a couple of deals in the electrophysiology (EP) space but didn't pursue either. I was excited about the potential of EP and reached out to the CEO of Acutus Medical. We invested in Acutus and I joined their board for about 4 years. I then became the CEO of Acutus roughly 3 years ago.
What is groundbreaking about Acutus' technology and its implications for the future of atrial arrhythmia patient care?
A big chunk of my career has revolved around changing imaging systems that cardiac interventionalists use. I am motivated to develop systems to better guide therapy with improved visualization. High resolution, real-time ultrasound-based imaging and non-contact mapping will lead to optimal individualized care. It is a great time to be a part of disruptive procedure change for our clients.
With Volcano (Vince was also a founding executive of Volcano Corporation), it was very similar; we brought a different approach to the coronary vasculature, a catheter-based 'inside-out vs. outside the shadow box' approach. This played a significant role in improving the interventional image-guided therapy.
With the AcQMap ® System, we have the ability to make a carbon copy of the anatomy then superimpose the electrical patterns of the heart in a short period of time; we can do this consistently and with ease. Our technology levels the playing the field for the physicians as our imaging and mapping system is very simple to train on. One of the hallmarks of our system is the ability to map in a fraction of the time compared to conventional systems on the market.  This enables the physician to focus on interpreting the electrical patterns and devising a strategic individualized ablation strategy.
Early 3D mapping systems introduced by our competitors enabled EPs to formulate contact-oriented mapping and ablation strategies in contrast we provide live, non-contact mapping that allows EPs to do iterative mapping – combining mapping and ablating in a continuous repeatable process. Map – ablate – remap, map—ablate – remap, an iterative approach to diagnosis, treat, and re-check for ablation effectiveness. We can remap the whole chamber of a heart in 1 minute; we can do this 7-8 times in a given procedure, something that would take conventional systems much longer.
What feedback are you hearing from physicians who are using the Acutus technology?
Feedback is very positive. For example, we have a physician in the Netherlands that uses our system. Recently he had a patient with Supraventricular Tach (SVT) who had previously had 3 unsuccessful ablations as they were unable to map the arrythmia. The physician successfully performed the SVT procedure with the AcQMap system; he conveyed that he would not have attempted it with a conventional mapping system. For physicians that are dealing with more complicated cases, our system achieves results that other conventional systems cannot.
What are the competitive advantages to the Acutus technology?
It is big money poker in the EP space with healthy competitors who are fully capitalized. I have a lot of respect for others in the space, Abbott and J&J. Their technologies can map 90% of patients and they have a large installed base, but they can't do what we do. The Acutus platform has superior technological capabilities and computing power and speed to not only process data but to leverage algorithms in support of non-contact mapping. No other system can do this. In order for competitors to be able to achieve this, they would have to make their existing systems obsolete and this presents a very strategic question. 
We have designed a system layer by layer that is purpose built and very difficult to replicate. The AcQMap System is very sophisticated. We can acquire up to 115,000 ultrasound data points per minute for anatomy reconstruction while simultaneously collecting up to 150,000 biopotential samples per second for display of full chamber, real-time, high resolution cardiac electrical activity. For a competitor to directly compete with us, they would have to fundamentally overhaul their system, retrain their sales force, mappers and physicians. What I will say is that we would not be here if we were just mapping company.  You need a broad range of products to achieve the profitability required to be successful. We have a complete array of capital equipment to disposable products. We have built out this offering either by developing the components organically or by partnerships with other companies that provide software, patches, sheaths, transseptal crossing devices, mapping catheters, diagnostic catheters, etc... We have a compelling offering that makes us differentiated and we also have manufacturing capabilities here in San Diego.
What have been your biggest challenges pre-IPO?
We have spent the better part of the past 10 years preparing for our European launch which took place last year, and the US launch which occurred in February of this year. Europe served as the initial learning ground for the system and our early adopters have been the best advocates of the system. We then spent a couple hundred million dollars making strategic acquisitions and grew our commercial team by hiring some of the best sales professionals and mappers in 2019. We had a great start to 2020 and then COVID hit. We had a substantial burn rate and in mid-March as elective procedures slowed and EP labs shut down. We continued forward with our plan to IPO at the onset of a pandemic. It was not easy; we had to do difficult things too. We took big salary cuts for a while and had to let some people go in the May timeframe while we bought some runway pre-IPO.
Why IPO as COVID hit?
We have been through a lot, we were one of the first small companies that fully shut down at the announcement of COVID and continued to work from home.  We maximized safety and leveraged all technologies to remain connected, continue learning, and connecting with physicians. We remained committed to growing this company and taking it public despite the pandemic. Our employees worked harder than ever during the depths of the pandemic – 16-17-hour days developing digital content that we could deliver to our customers. We were in an uphill battle struggling with access to hospitals and physicians, and a lack of elective procedures, however, we knew these procedures would get rescheduled which would generate income for hospitals and give us confidence to be aggressive in our push to IPO.
What was it like to pull off an IPO given the constraints of COVID?
In January and February 2020, we had a bake off with bankers. In mid-March we hired JP Morgan and Bank of America; they both have seasoned team of professionals. We worked agilely through a lot of zoom calls asked our bankers to trust us to continue to get our work done during COVID, and they did. We worked remotely and never met in person. We drafted the IPO remotely; lo and behold it paid out.   In May-June when EP labs reopened, we launched our Generation 2 mapping platform and doubled our installed base. That impressed people.
Any advice for other startup CEOs on how to IPO especially in this COVID climate?
Bring in really good product marketing people so you aren't a technology company looking for a solution. Avoid a narrow segment approach. Find your strategic ninja team early and incorporate their views into the business. For example, through this approach we figured out that Acutus could not be just a high-tech non-contact mapping technology company, we also needed to invest in contact mapping for bread and butter applications that do not merit the use of non-contact mapping. This strategy also helps bridge our clients from contact to non-contact mapping, so they do not have to abandon what they already know.
More about Vince Burgess, President and CEO of Acutus Medical
Vince Burgess currently serves as the President and Chief Executive Officer of Acutus Medical, bringing over 30 years of experience in healthcare operations, marketing, business development and venture capital. He has been a member of Acutus' board of directors since 2013.
A founding executive team member at Volcano Corporation, Burgess served as President, Advanced Imaging and Systems, while also leading marketing and business development from 2002 to 2010. He was a key architect of the company's product, marketing and M&A strategies. During Burgess's tenure, Volcano Corporation grew rapidly from a start-up to a global company with more than 1,000 employees and a market cap of more than $1 billion. Volcano Corporation was eventually purchased by Philips NV in 2015 for $1.2 billion, thanks to the solid foundation that Burgess helped to build. 
Burgess previously served as a Venture Partner with OrbiMed and Sorrento Ventures, and he has operational and board experience in the cardiology, electrophysiology, surgical tools, ophthalmology and health IT fields. He earned his MBA at the University of California, Los Angeles, and his BS in Business Administration from the University of Southern California.