Our visionary team works collaboratively with you to bring your dream to life. At Ximedica, leading designers, engineers, analysts, and project managers with unique individual talents come together to tackle challenges at every stage of the development process, from concept to delivery.
Board of Directors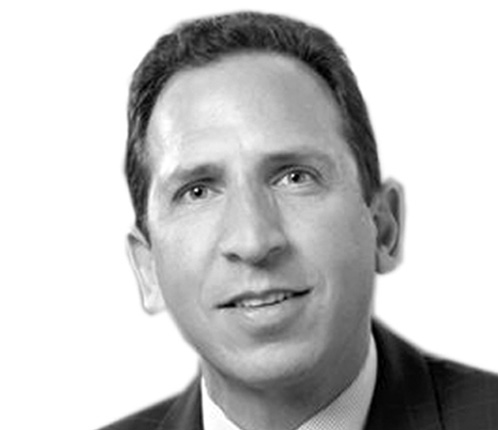 Michael Balmuth
Partner, SV Life Sciences
Michael Balmuth
Michael joined SVLS in 2014 and is focused on healthcare IT and healthcare services investments.
Before joining SVLS, Michael was a General Partner with Edison Ventures, a growth equity investment firm, where he headed the healthcare IT practice. Previously, he was a General Partner at Summit Partners. Michael's operating experience included roles at IBM Corporation in sales to the healthcare industry, as well as marketing, corporate development and systems engineering.
Michael has served on numerous public and private company boards. HCIT investments at Edison include TrialScope and three successful M&A exits at CambridgeSoft, DiagnosisOne and Octagon Research. Other Edison investments include Andera, VFA and PlumChoice. His investments at Summit, all of which exited at gains through IPO or M&A, include Infor, Unica, OPNET, MCK Communications, Future Three, InstallShield, Microbank, PowerSmart, Staples.com and TrelliSoft.
Michael earned an MBA from Harvard Business School and an AB Degree in Engineering Sciences from Dartmouth College.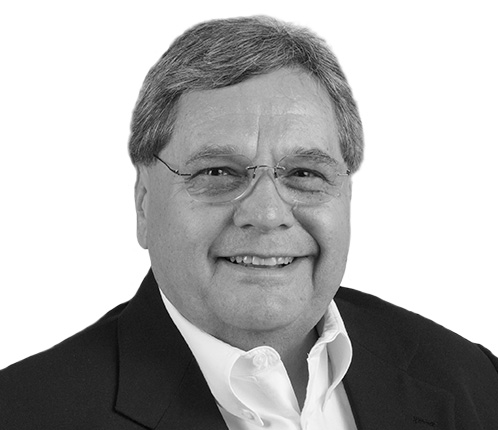 Randall S. Barko
Executive Director
Randall S. Barko
Mr. Barko is currently Executive Director, Board of Directors of Ximedica, LLC. Mr. Barko has over 35 years of experience leading medical device and healthcare organizations towards global and financial growth. Mr. Barko has served as the President and Chief Executive Officer of Ximedica, LLC from April 2012 through October 2018. Mr. Barko is a board member of the AdvaMed. Currently, Mr. Barko serves on the Board of Directors of several other privately-owned companies and is involved with several private equity and venture capital groups. In addition, he was named to the AdvaMed Accel and MassMEDIC Board of Directors in 2014.
Prior to these roles, Mr. Barko was Vice President of Corporate Development at Flextronics (NASDAQ:FLEX) and was Corporate Vice President, Marketing & Business Development and member of the Board of Directors at Nypro Inc. During his 25 years with Nypro, he was responsible for the business teams that led to steady growth in annual sales from $40 million to $1 billion. Mr. Barko was also President & CEO of the Nypro Medical Products Group and Chairman of NP Medical Inc. He held senior management positions at Hallmark Plastics in Buffalo, New York and Peninsula Plastics in Erie, Pennsylvania. Mr. Barko graduated from the University of Notre Dame and also completed numerous executive leadership programs including Duke University Fuqua Business School, Dartmouth College Amos Tuck Business School, University of Limerick Ireland, Central European University of Hungary, and The National University of Singapore.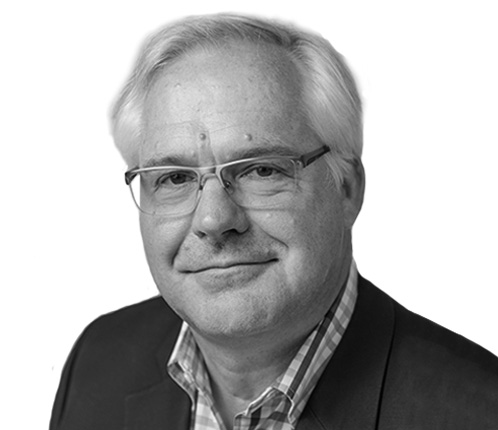 Aidan Petrie
Co-Founder and Chief Innovation Officer, Emeritus
Aidan Petrie
In his role as Co-founder and Chief Innovation Officer, Emeritus for Ximedica, Aidan drives innovation in medical device development, consumer healthcare products and human-centered provider systems.
With over 25 years of experience, Aidan's focus is on building a robust but nimble product development process within a FDA regulated industry with a particular eye to Usability and Human Factors. Aidan teaches Design Leadership at Rhode Island School of Design while also participating on the Commercial Advisory Board of Massachusetts College of Art.
Aidan received his degree from Central St. Martins (UK) in Product Design/Engineering and a Masters in Industrial Design from RISD.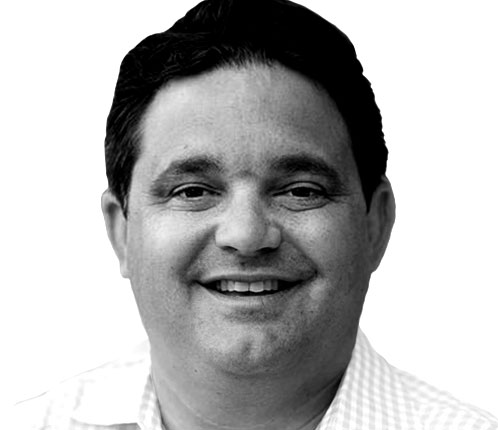 Greg Madden
Partner, SV Life Sciences
Greg Madden
Greg brings over 15 years of healthcare transaction experience to SV, including deep private and public healthcare company investment experience.
He joined SV in 2002 as an Analyst and later transitioned to the role of Portfolio Manager with both portfolio and lead fundraising responsibilities. Greg was promoted to Partner in 2019 and focuses on medical device and healthcare services investments. He is actively engaged in the financing, strategy, operations and acquisitions of portfolio companies.
Prior to SV, Greg worked at Testa, Hurwitz & Thibeault, in the Business Practice, Emerging Technology and Private Equity groups, supporting both venture capital funds and venture backed companies in business formations and financings, mergers and acquisitions, and venture capital fundraising.
Academic credentials
BA, Honors, Colby College; MBA, Honors, Boston University (graduating Beta Gamma Sigma).
Outside of SV
Greg enjoys spending time with his wife and two daughters, and playing golf (they are learning to enjoy it too). He is a Boston native and a graduate of St. Sebastian's School.
Leadership Team
Tom Patton
Chief Executive Officer
Tom Patton
Mr. Thomas Patton was appointed as the Chief Executive Officer of Ximedica as of August 2020.
Tom is a seasoned healthcare executive and board member with broad operational, strategic, legal, compliance and transactional experience, from start-ups to growth companies, both public and private.
He last served as Chief Executive Officer of CAS Medical Systems (NASD: CASM), a publicly traded developer and distributor of patient monitoring equipment, from 2010 until its sale to Edwards LifeSciences in 2019. His prior experience includes: Co-Founder, President and CEO of QDX, Inc., a developer of unique micro-fluidic diagnostic technology utilizing digital imaging techniques for hematologic analysis until its sale to Abbott Laboratories; President and Chief Operating Officer of Novametrix Medical Systems, Inc. (NASD: NMTX) until its sale to Respironics; and CEO of Wright Medical Technology, Inc. until its recapitalization by Warburg Pincus.
Mr. Patton has also served as Advisor to Ferrer Freeman & Company, a healthcare focused private equity fund manager, and is currently an Advisor to the most recent Growth Fund managed by SV Health Investors. Over the years, Mr. Patton has served as a member of fourteen Boards of Directors for both public and private medical products and services companies, and currently serves on the Board of Misonix (NASD: MSON), a publicly traded ultrasonic surgical tools and wound care company, and ElectroCore (NASD: ECOR) a provider of non-invasive vagal nerve stimulation products to treat various patient conditions including migraines.
Tom started his career as a litigator at the renowned law firm of Williams and Connolly in Washington DC before joining Wright Medical as its General Counsel in 1993. He graduated from The College of the Holy Cross, where he majored in Economics and Accounting, and magna cum laude from Georgetown University Law Center.
Tom and his lovely wife Nancy live in Branford, CT. They are avid sailors, decent skiers and lousy golfers, and are happy to have stroked their last check for college tuition before COVID hit.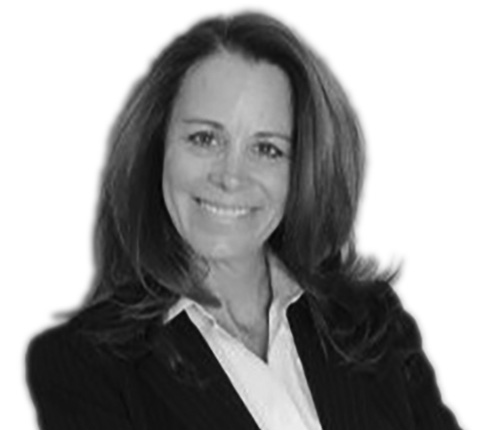 Susan O'Shea
Chief Financial Officer
Susan O'Shea
Susan O'Shea is a highly experienced senior global financial executive responsible for overseeing all aspects of Ximedica's finance, accounting and information technology organizations. Susan also takes a hands-on role in the field, regularly participating in Project Reviews and Client Meetings.
In a career spanning more than 25 years, she has gained extensive experience in commercial and Private Equity leadership roles, resulting in enhanced financial management systems and enabling strategic growth. In addition to finance and accounting, Susan's skills set includes M&A, treasury, procurement and vendor management, facilities management, budgeting, business planning, business development, operations, and IT. She has a proven track record for identifying and driving operational initiatives, as well as substantial acquisition and joint venture experience.
Susan began her career in the high-tech industry with 15 years of progressive financial experience at Motorola. She has experience across a wide range of industries, including Food & Beverage, Oil & Gas, Industrial Manufacturing, and Transportation. Before joining Ximedica, Susan was the CFO of Maine Pointe LLC, responsible for overseeing all aspects of Maine Pointe's finance & accounting, contracting, and information technology organizations as well as their client-facing baseline methodology & measurement team. Prior to Maine Pointe, Susan was the CFO of a closely held Private Equity Firm as well as CFO and EVP, Operations for a privately funded healthcare software company. She has also been a Senior Manager and Finance Director at Ernst & Young and, finally, began her career, and moved through several roles with increasing responsibility at Motorola. Susan gained her BS in Finance & Accounting from DePaul University and MBA from the University of Notre Dame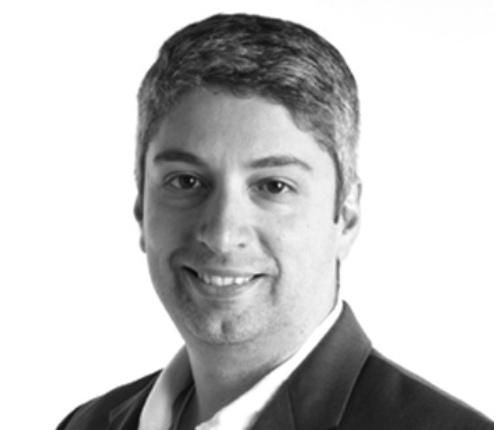 Michael Pereira
Chief Strategy and Technology Officer
Michael Pereira
As Chief Strategy and Technology of Ximedica, Michael focuses on developing strategies that help Ximedica's clients and partners successfully meet their company missions. Michael focuses on supporting clients on how to best manage the right mix of business, technology and portfolio needs understanding budgetary and time constraints, while developing great products. ​
​
Michael leads Ximedica' s design, product development and manufacturing sector leadership teams, ensuring the proper direction of programs and that our client's needs and the program's overall goals are achieved. Michael emphasizes Ximedica's philosophy of cross-functional collaboration with our clients and being accountable to delivering superior products that make a difference. ​
​
Michael has over 25 years of product development and manufacturing experience and has been at Ximedica for over 20 years. During his tenure at Ximedica, he has been involved in the development of hundreds of medical and consumer products in a variety of roles, including Lead Engineer, Program Manager, and Head of Program Management and Engineering. ​
​
In addition to his responsibilities within Ximedica, Michael presents at a variety of industry events on how to successfully commercialize great medical products.
Mark Cole
Senior Vice President of Sales and Marketing
Mark Cole
Mark Cole joined Ximedica as Senior Vice President of Sales & Marketing in December of 2019. Previously, Mark was Vice President of Sales for the Surgical Division of Hill-Rom (formerly the Allen Medical Division) where he played a key role in the division's growth. Prior to his current role, Mark was the General Manager for LifeNet Health's Sports Medicine Division and held marketing roles of increasing seniority within Smith and Nephew's Endoscopy Division. Mark earned his Bachelor's in Business from the University of Surrey in the U.K. and an MBA from the University of Massachusetts.
Matt Perry
Vice President of Program Management
Matt Perry
Matt has over twenty years of experience in medical device development with a proven track record across all phases of product development, from early customer research through to manufacturing and market release. Matt came to Ximedica from C.R. Bard where he successfully led the product design, development, and manufacture of a complex, endoscopic surgical device for a multi-center IDE clinical study.  Prior to Bard, Matt worked for Covidien where he managed a variety of projects ranging from high-volume, disposable products to electro-mechanical capital equipment. 

Matt received his Bachelors Degree in Biomedical Engineering from the University of Miami and his Master's degree in Business Administration from Bryant University.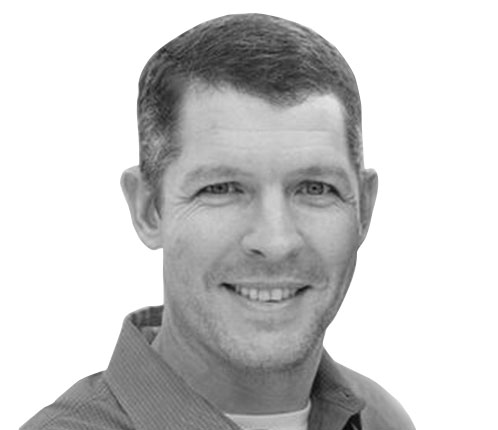 Joe Gordon
Vice President of Innovation
Joe Gordon
As Vice President of Innovation for Ximedica, Joe drives innovation in Ximedica's core markets of healthcare delivery solutions, medical device development, and consumer healthcare. During his tenure at Ximedica, Joe previously held the position of Director of Technical Innovation. 
 
With a passion for applying a human-centered approach to system and device development, Joe has committed himself to advising and leading expert teams of researchers, engineers, and designers in collaboration with a global client base to co-create, implement, and measure solutions that form the leading edge of the industry. Joe has honed his expertise throughout his 20+ career in a wide range of specialized fields including robotics, arthroscopic, audiology, endoscopy, gynecology, orthopedic, urology, and ophthalmology. 
 
Throughout his career, Joe has received several medical design honors and over 50 patents.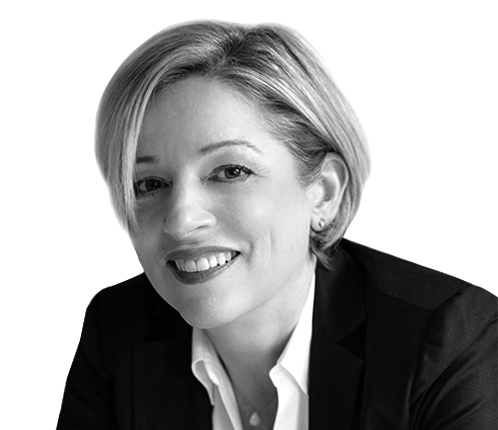 Lisa Carmel
Vice President of Strategy
Lisa Carmel
In her role as Vice President of Strategy, Lisa is focused on building sustainable growth for the company. She leverages her experience in global product commercialization to help forge long-term collaboration and productive client relationships, with a core focus on Ximedica's critical, strategic partners.​
Lisa has 25+ years of international commercialization of healthcare and consumer products with companies in the US, Europe and China. As co-founder of a healthcare management consulting firm, Lisa led projects involving commercialization strategy, portfolio assessments and due diligence, with special emphasis on medtech innovation. Clients and employers have included Procter & Gamble, MedImmune, Agilent and Emergent Biosolutions. Lisa also gained valuable hands-on startup experience as a founding executive of a commercialized medical device startup.​ An active member of the medtech startup and investor community, Lisa is as an advisor to many startups and accelerators including CLSI's FAST program, Medtech Innovator and UCSF Health Hub. She also serves on the board of the California Life Sciences Institute, the innovation arm of California Life Sciences Association, and as an advisor to the Cleveland Clinic Medtech Advisory Board, UCLA's Technology Ventures Group Advisory Board and Red Crow Angel Investor platform.
Cindy McDermott
Vice President of Organizational and Human Development
Cindy McDermott
As Ximedica's VP, Organizational and Human Development, Cindy's passion for maximizing talent in people drives the Human Capital Strategy. Cindy is responsible for creating innovative ways to engage all employees and establishing the culture, systems and training that will develop leaders and empower employees to develop impactful solutions. She connects Ximedica's purpose and values to the Business Strategy to achieve desired results in performance.
Cindy champions Ximedica's talent to realize their vision. She works to comprehend people's personal and professional goals to ensure strong human resources plans are developed that achieve objectives and fulfill short and long-term milestones. Cindy has extensive experience in the non-profit and medical device space developing thriving business relationships by working closely with clients and employees and ensuring program and talent development plans are implemented with quality and on schedule.
Cindy previously held a role as VP, Strategic Development with a focus on Design and Human Factors. Prior to Ximedica, Cindy focused on developing talent as Chief Operating and Strategy Officers and held a national VP role in Health and Membership at YMCA Of the USA focused on innovative business growth and employee development.
Cindy holds bachelor's degrees in Business and Spanish from Wittenberg University and an MBA, Human Resources, from Bentley University.
She is happiest surrounded by people while at work and prefers some quiet time at home with family and friends, preferably on the water.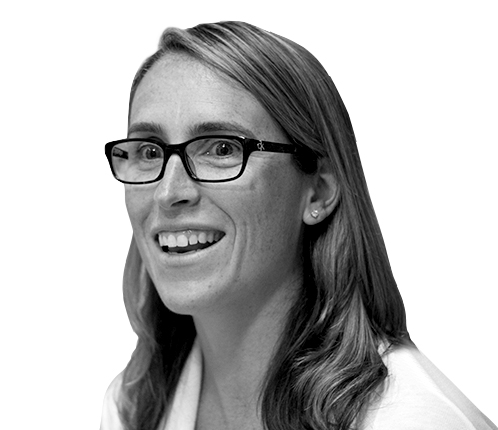 Beth Blackburn
Vice President of Design and Development
Beth Blackburn
Beth Blackburn leads the Ximedica Design and Development team, bringing almost 20 years of proven medical device product development and commercialization experience across all phases of the development lifecycle. Beth spent time at DePuy Mitek as a Design Engineer working on orthopedic implants and RF ablation systems and time at CR Bard integral in launching over 10 products. She holds a BS in Mechanical Engineering from WPI and an MBA from Bryant University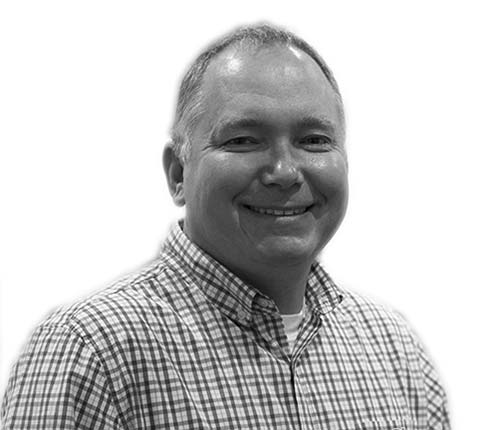 Joseph Traut
Vice President of Manufacturing Solutions
Joseph Traut
As Vice President of Manufacturing Solutions, Joe leads the Providence Manufacturing Team and the functions that support those operations. Manufacturing Engineering, Supply Chain, Facilities, and Logistics staff all work together on this team to ensure products are manufactured to the highest quality standards and delivered to our clients on-time.
Joe has over 25 years of medical device manufacturing experience working within both large international organizations as well as small privately held medical device companies. He holds a bachelor's degree in Mechanical Engineering from Northeastern University and an MBA from Bentley College. He started his career as a manufacturing engineer developing production lines to manufacture electro-chemical sensors and has progressively increased his expertise and responsibilities to include all areas of manufacturing operations. Joe has worked on both sides of the fence – has identified contract manufacturers for his company to partner with and has led contract manufacturing operations at multiple companies in the Boston/Providence area. His responsibilities over the years have also included the unique opportunity to transfer manufacturing operations internationally, including some in Italy and Israel. These experiences contribute to Joe's success as he works to bridge the technical, cultural, and business gaps his client partners face as they develop the 'right' manufacturing solution for their product and market